posted by A.P.
July 17, 2008



Starting tonight in Hollywood, Grammy award-winning hip hop artist Lupe Fiasco will be kickin, "Kick, Push" and "Superstar" to lucky teens, ages 13-17, across the country for an exclusive, invitation only concert tour created by Coca-Cola North America. The "Coca-Cola Refresh Your Flow Tour" opens today at the Avalon in Hollywood and will travel to some of the hottest venues in five other cities including:



The Electric Factory (Philadelphia, August 3)
The Tabernacle (Atlanta, August 8)
Park West (Chicago, August 17)
LOVE (Washington D.C., August 21)
The Filmore at Irving Plaza (New York City, August 29)

Up-and-coming artist Karina Pasian will open the show.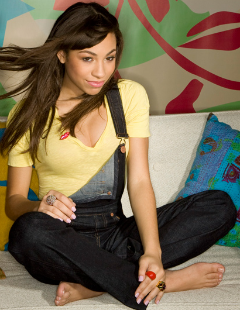 Karina Pasian